Rega Company needs no introduction in the universe of vinyl fans because they have been among the leaders for a long time. Whether you are a novice or a seasoned audiophile, the vinyl player's quality and sound are the essential things to choose from, and here you will find it all, regardless of your budget. Today I'm offering a review of three of the best Rega turntables, different in price and features but of the same excellent quality.
The British company Rega started making record players and tonearms in 1973, released the Planar line in 1976, and already in the 80s began to produce full-fledged hi-fi systems. During the company's existence, its products have won many awards, thanks to the meticulous approach to details for achieving precision reproduction. Rega manufactures phono amplifiers, cartridges, CD players, and audio systems, and each product is still hand-assembled in their specialized factory in southeast England. Dedication to their craft makes Rega undoubtedly worthy of your attention.
Our pick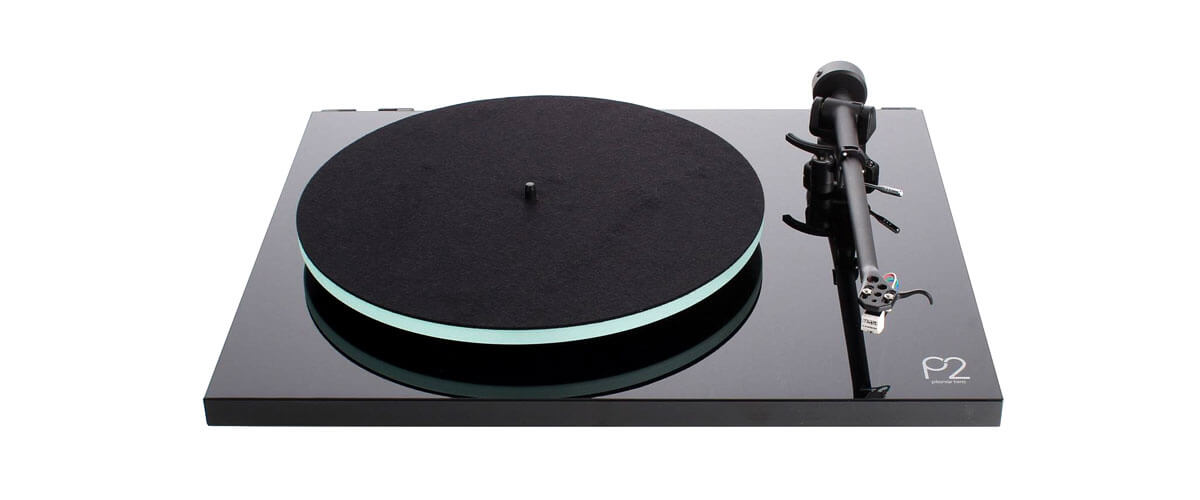 Rega Planar 2
Best Rega turntable
Every feature of Planar 2 is designed to extract the maximum amount of information and detail from your vinyl collection.
Read the full review
.
Rega turntables comparison table
Name
Drive type
Operation type
Speeds
Phono Pre-Amp
Bluetooth
Review
Rega Planar 2

best overall

belt
manual
33 1/3, 45, 78 RPM
no
no
Review
Rega Planar 1

for beginners

belt
manual
33 1/3, 45, 78 RPM
no
no
Review
Rega Planar 6

premium choice

belt
manual
33 1/3, 45, 78 RPM
no
no
Review
Rega Planar 1 Plus

with built-in phono stage

belt
manual
33 1/3, 45, 78 RPM
yes
no
Review
Best Rega turntable reviews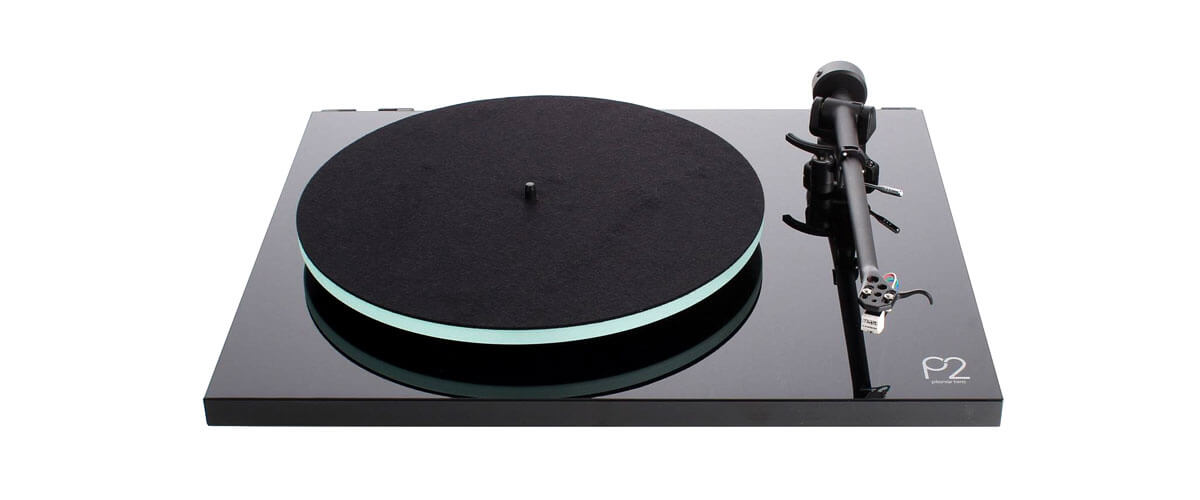 Rega created the Planar line of record players in 1976, but in 2016 it got a new life and acquired new features, distinguishing it from the original idea. All turntables of the line are numbered so that as the number in the model name increases, the options change and, accordingly, the product's price. Be sure you can find the turntable for you, and in this article, I will tell you more about the Planar 2.
The vinyl player has a stylish, restrained design, with no unnecessary details, even the on/off button is hidden under the plinth. You can also choose a black, red, or white acrylic laminate finish on the case. It will be a great addition to any décor. The dust cover will keep your new friend safe for a long time. The 10mm 'Optiwhite' floating glass platter, 11mm self-locking brass bearing, support feet, and low noise 24V motor reduce noise and vibration. Unfortunately, there is no phono preamp, so you can choose an external one to suit your taste.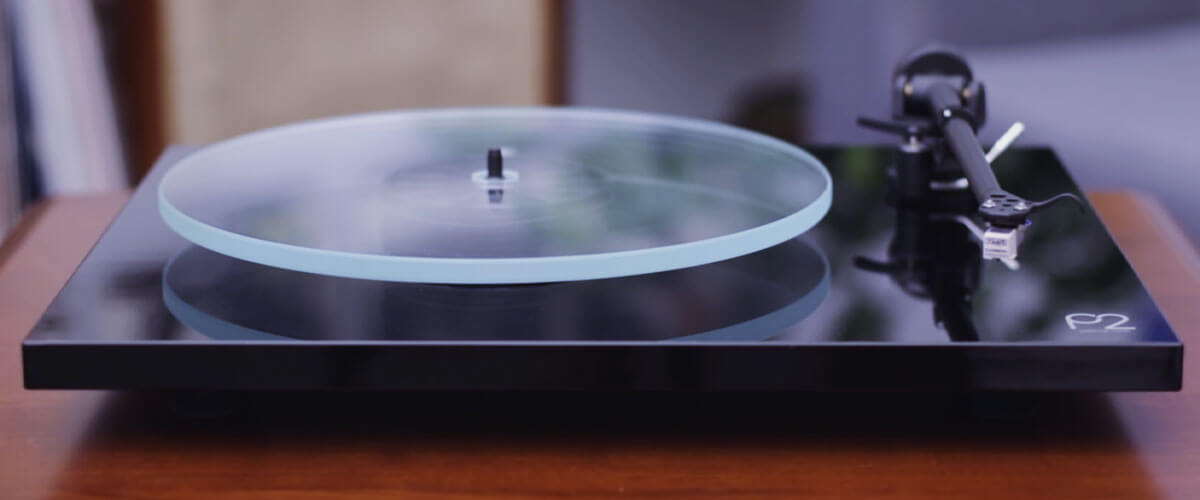 The Planar 2 also, like the Planar 1, comes with a Rega Carbon cartridge but with the RB220 9″ aluminum tonearm, which works much more accurately. The record player runs at 33 and 45 rpm speeds, but they are manually switched, whereas its major competitors have a button to change the mode. You'll have to remove the record every time to set the desired speed.
When I tested the Rega Planar 2, all doubts were gone. The details are superb, and nothing gets in the way of enjoying the sound of the instruments. Planar 2 is the best Rega turntable in its category, and you can't make a better choice.
Key specs
Drive type: belt.
Operation type: manual.
Speeds, RPM: 33 1/3, 45.
Phono Pre-Amp: no.
Bluetooth: no.
USB: no.
Aux in.: no.
Pros
Stylish design, nothing else.
The floating glass platter reduces vibration.
Very high quality 9″ tonearm.
Easy to install.
Rega Planar 1 – for beginners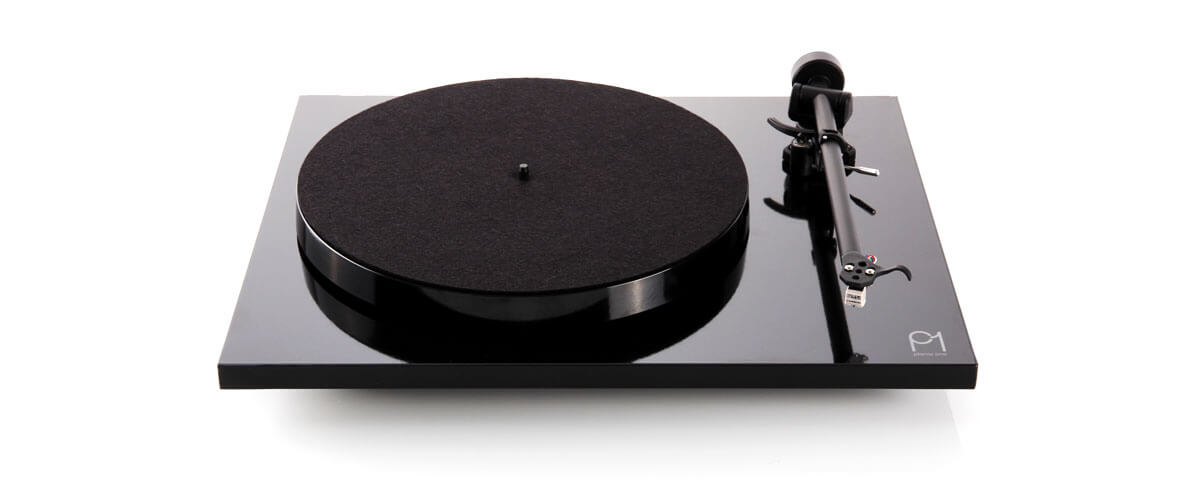 The Planar 1 is essentially the predecessor of the Planar 2, and it is certainly more straightforward and suitable for beginner audiophiles. This model was one of Rega's first models of the last century, and now it tops the popularity lists again among record players in its category. The upgraded version of the Planar 1 meets all modern requirements, is incredibly easy to install and use, and is notable for its impeccable quality of detail artistry.
Unlike the Planar 2, this model features the new RB110 tonearm, which has automatic displacement control. Of course, just like the Planar 2, a Rega Carbon cartridge comes standard. The Planar 1 has a balance weight of 111g, which provides an absolute "plug and play," meaning nothing more is required of you; your records are safe.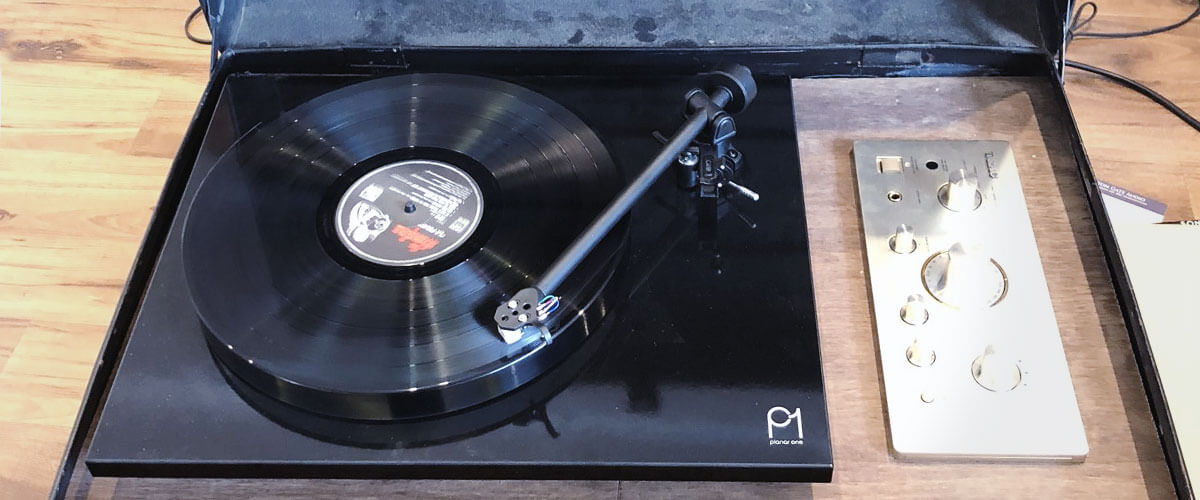 The 24-volt AC synchronous motor is virtually silent, and the brass center bearing and feet reduce vibration as much as possible. Also, like the Planar 2, there is no built-in phono preamp, and I wouldn't call that a plus for this model. Rega's design is perfect, without unnecessarily distracting details, in neutral black matte, white matte, and walnut effect colors for any interior. The on/off button is hidden under the plinth. Dust cover is here as well. There are 33 and 45 rpm operating speeds, and you'll have to shift the belt to switch gently.
It's undoubtedly a good Rega turntable for beginners, but that doesn't mean it won't appeal to those who have been into vinyl for a long time. As a fan of analog sound, I don't find any flaws with this model while listening; the sound is smooth, crisp, and enveloping. Also, this is the kind of turntable that, being your first, can stay with you for years to come.
Key specs
Drive type: belt.
Operation type: manual.
Speeds, RPM: 33 1/3, 45.
Phono Pre-Amp: no.
Bluetooth: no.
USB: no.
Aux in.: no.
Pros
RB110 tonearm.
111g "plug and play" balance.
Almost silent motor.
Cons
No built-in phono preamp.
Rega Planar 6 – premium choice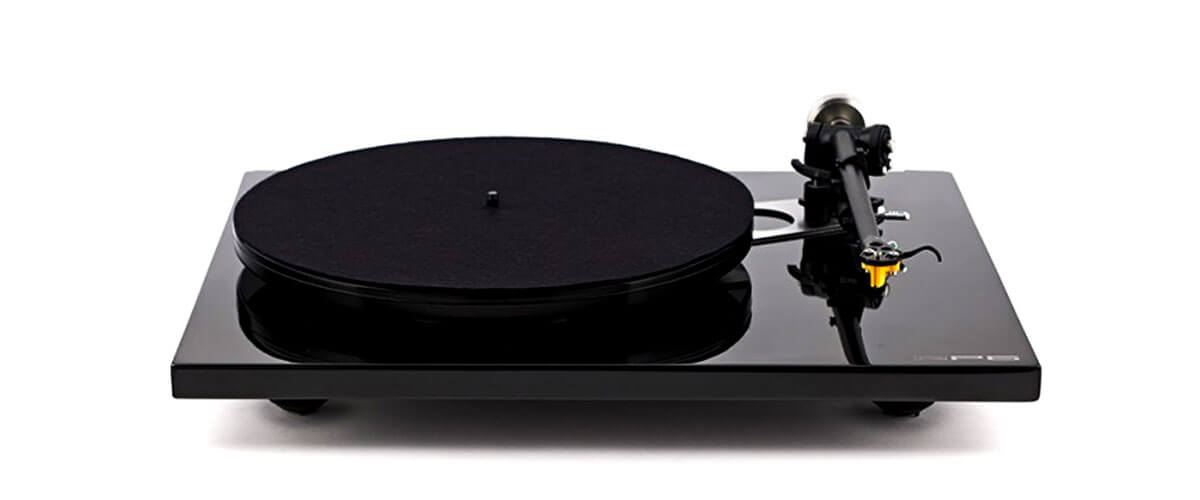 Doing a Rega turntable review is always a pleasure, but it's incredibly satisfying regarding the premium class. The Planar 6 is, in my opinion, an exceptional record player that justifies its price. It is a luxury of design, materials, and, of course, a triumph of sound. You're in the right place if you're willing to spend enough money on a quality piece.
Rega has proven that you don't have to weigh down the turntable, or its parts, to minimize vibration. The plinth is made of lightweight Tancast 8 polyurethane foam, used in the aerospace industry, which sits between very thin but highly rigid HPL laminates. In addition, the elegant Polaris matte finish is gray with a glossy polymer black trim and will be add to your style. The 24-volt motor upgraded with an EBLT Reference drive belt coordinated with its own Neo PSU and a double layer float glass platter makes the Planar 6 silent in operation and very resistant to vibration. This is a step forward in the development of turntable technology.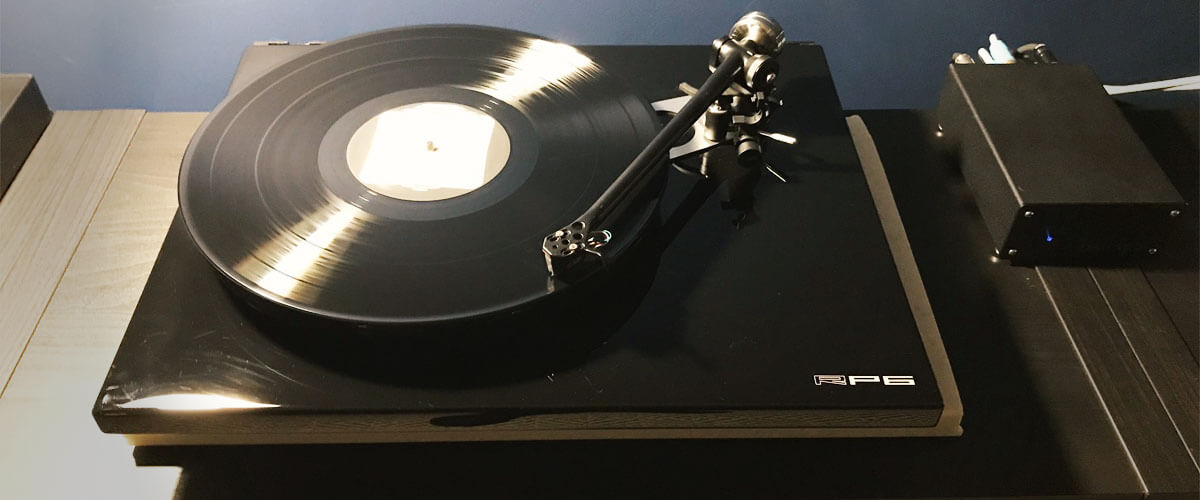 Just like the Planar 1 and 2, the Planar 6 comes with a balanced tonearm, for which they applied the double brace mounting technology, which further reduces vibrations. Only this time, it is an RB330 with a stainless balancing weight. You can choose between an Exact (MM), Ania (MC), or Ania Pro (MC) cartridge. The Planar 6 has 33 and 45 RPM, but unlike the Planar 1 and 2, the switching is electronic.
When I tested the Rega Planar 6, I was impressed with its quiet operation. Nothing interferes with the sound of the music exclusively; you are literally immersed in it as if you were present at a live performance. Before buying, you only need to know that you will have to spend time and money to pick up additional parts, such as a phono preamp. Finding decent components for this exceptional record player will be challenging, but trust me, it is worth it!
Key specs
Drive type: belt.
Operation type: manual.
Speeds, RPM: 33 1/3, 45.
Phono Pre-Amp: no.
Bluetooth: no.
USB: no.
Aux in.: no.
Pros
Lightweight, but with minimized vibration.
Electronic speed switch.
Exceptionally quiet.
Cons
Takes time and money to pick up additional components.
Rega Planar 1 Plus – with built-in phono stage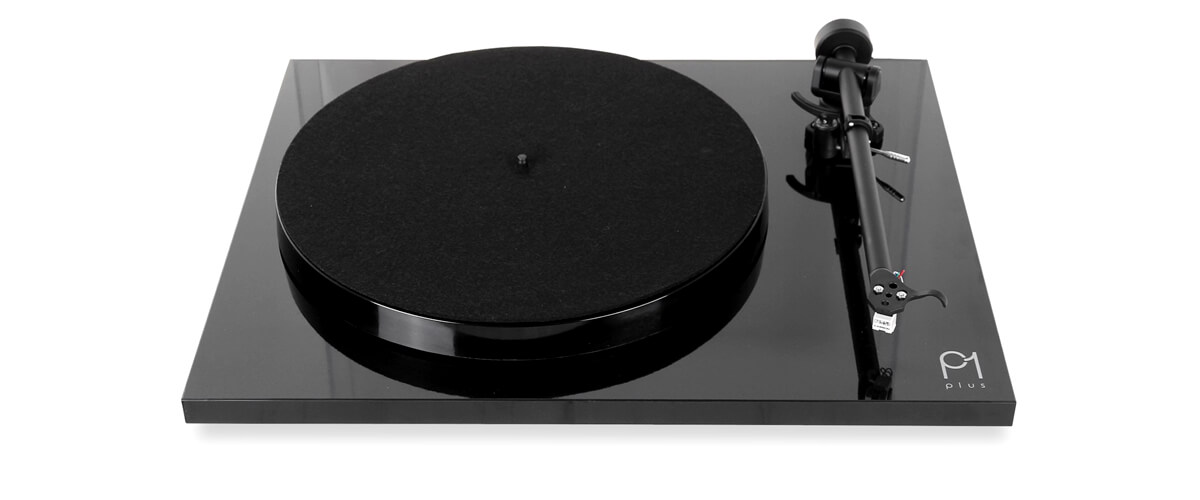 Also, I'd like to share my experience with the Rega Planar 1 Plus, an interesting model with a built-in phono stage. It features all the benefits of its predecessor, the Planar 1, such as a quiet 24V motor, precision bearings, and a handcrafted RB110 tonearm with a factory-installed carbon cartridge. Setup takes less than 1 minute, making it one of the easiest to use and most flexible devices in its segment.
In the realm of specifications and functionalities, the Rega Planar 1 Plus does not disappoint. It harmoniously combines a minimalist design with good performance, maintaining a balance of aesthetic appeal and sonic excellence. With its precision motor and hand-assembled RB110 tonearm, this turntable ensures smooth and detailed playback.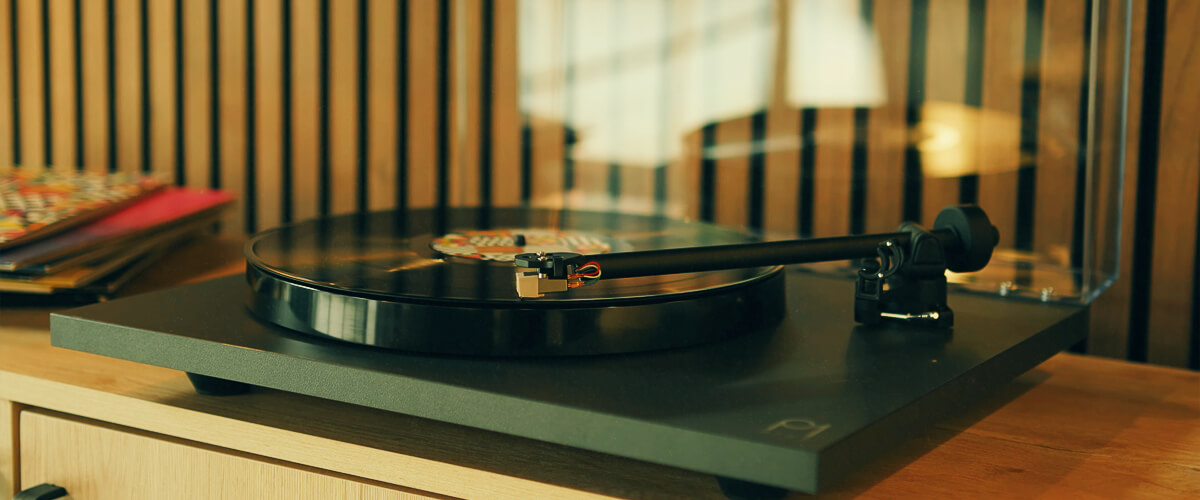 Drawing a comparison with the previously discussed models, I can see how the Planar 1 Plus stands out in terms of simplicity and user-friendliness, especially for those who are new to vinyl. It's a step above the Planar 1 for beginners, providing an enriched experience thanks to its built-in phono stage.
My personal experience with the Rega Planar 1 Plus was nothing short of spectacular. It brings warmth and depth to each record, which was truly impressive, allowing me to relive my favorite tunes with pristine clarity and refined detail.
To sum up, whether you're a seasoned audiophile or a budding enthusiast, the unique attributes of this model are bound to leave you captivated.
Pros
The integrated phono stage enhances convenience.
Excellent sound quality and detail.
User-friendly and aesthetically pleasing.
Cons
Slightly pricier for beginners, but the enhanced features justify the cost.
Key specs
Drive type: belt.
Operation type: manual.
Speeds, RPM: 33 1/3, 45.
Phono Pre-Amp: yes.
Bluetooth: no.
USB: no.
Aux in.: no.
FAQ
Are Rega good turntables?
There is no definite answer to this question because it depends on personal preferences. Some people are Rega fans and use only their turntables. Others think they are just good but no better than their rivals. So ultimately, it comes down to personal preference.
Is the Rega Planar 6 worth the money?
The Rega Planar 6 is an excellent turntable that is worth the money. It has a high-quality build and delivers excellent sound quality.
Where are Rega cartridges made?
Most Rega cartridges are made in the United Kingdom, and there is also production in Slovenia.
We are supported by our audience. When you purchase through links on our site, we may earn an affiliate commission at no extra cost to you.
Our newsletter
* We will never send you spam or share your email with third parties