This time I suggest you consider the budget model of the Japanese company Audio-Technica AT-LP3BK. I believe it can help you start your acquaintance with vinyl and subsequently move on to more expensive models. In this Audio-Technica AT-LP3BK review, I will give my opinion about the turntable's sound, paying attention to its main features.
Design and materials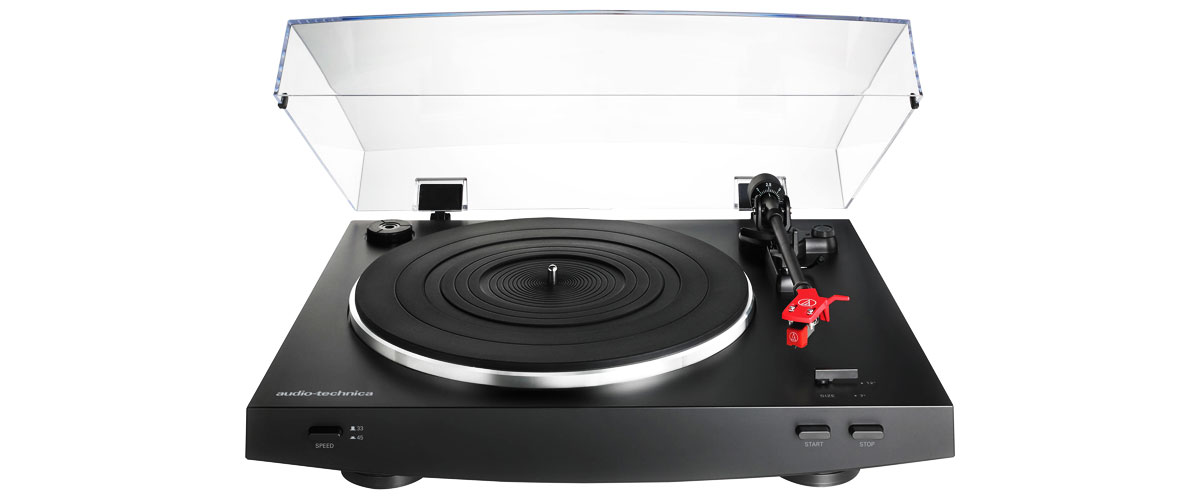 The Audio-Technica AT-LP3BK turntable is fully automatic and, therefore, very easy to use. In my opinion, it looks pretty elegant and will fit into any interior due to the discreet black case with neat, simple control buttons Start and Stop.
The turntable comes with an entry-level AT91R Dual Moving Magnet cartridge with a long-life diamond stylus in a red SME-type case. In addition, this model also features a cast aluminum disc, a 4.5mm rubber damping mat that effectively dampens vibration, and it also has a clear dust cover, all weighing only 11.5lbs.
I'd like to point out that this model has further upgrade options, which will allow you to easily replace parts with more advanced ones, including the cartridge, if necessary. Thus, you get a turntable that can be upgraded and improved as you go along.
Features and specs
If you're looking for fancy features like Bluetooth connectivity, a strobe dial, or pitch control, you won't find them here. However, the AT-LP3BK offers something many turntables in this price range don't – the AT91R's built-in Dual Moving Magnet phono preamp and long-life diamond stylus. This means you don't have to buy an external phono preamp right away. Still, you do have that option because the phono/line (MM/MC) switch on the back of the unit will allow you to connect to amplifiers or digital receivers via the regular RCA line input.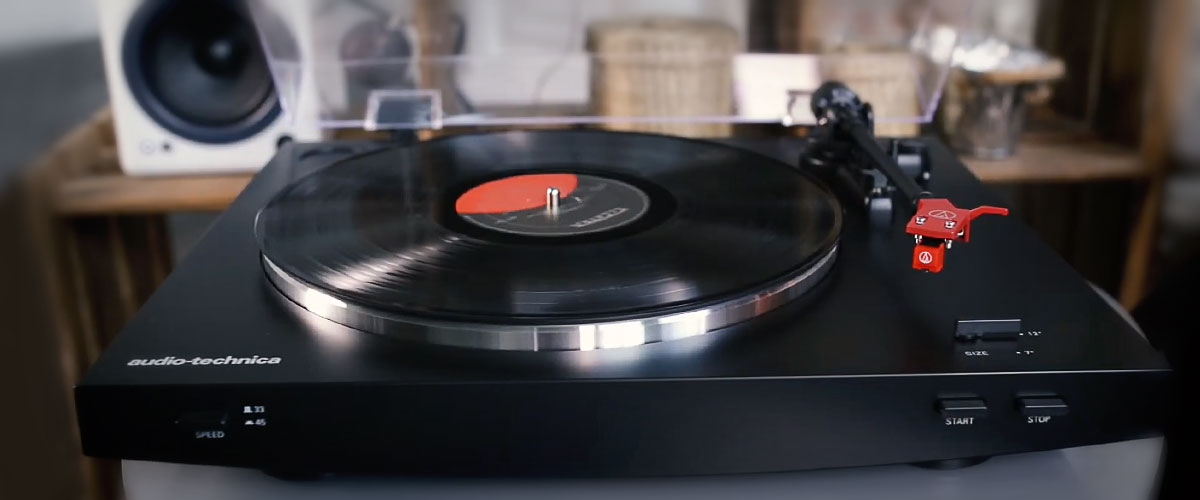 You will find the on and off buttons and a speed switch button (331/3 and 45 rpm) on the front of the plinth for a fully automatic belt-drive turntable. A button at the top next to the tone arm allows you to choose between 7-inch and 12-inch records. So you won't waste any time trying to figure out how it works.
Of the features, I should mention the balanced straight tone arm with hydraulically damped lift control and stop.
How does it sound
I prefer to listen to records of the 60s and 70s, so when listening to favorite tracks, the characteristic flaws were only a plus, as they conveyed the authenticity of the era. However, with the built-in phono preamp, the turntable sounds a little fuzzy and muffled at the bottom and a little rusty at the top, and in professional estimation, this interferes with the detail. So, if you prefer listening to jazz or more modern music, you will probably have to spend some money on an external unit.
Key specs
Drive type: belt.
Operation type: fully automatic.
Speeds, RPM: 33 1/3, 45.
Phono Pre-Amp: yes.
Bluetooth: no.
USB: no.
Aux input: no.
Pros
Easy to setup.
Built-in phono preamp.
You can easily replace parts.
Cons
No safety latch on the tonearm.
Smeary treble.
Excessive bass detail.
We are supported by our audience. When you purchase through links on our site, we may earn an affiliate commission at no extra cost to you.
Our newsletter
* We will never send you spam or share your email with third parties